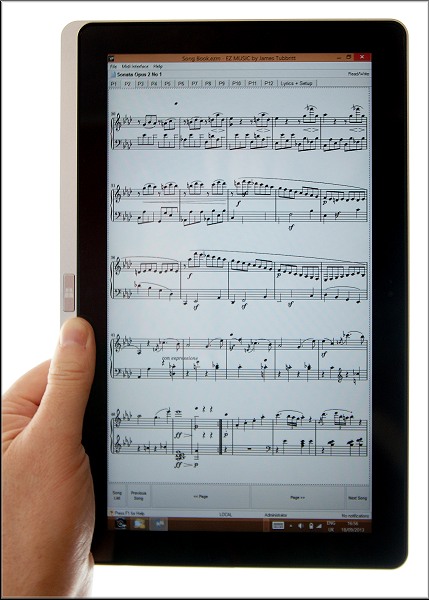 EZ MUSIC is an application designed for musicians to display sheet music, song lyrics, and for playing backing tracks. It is optimised to work with Touch Screen Tablets in a live setting, and it can be controlled over Midi using any standard midi controller or sequencer.
EZ MUSIC is a completely self contained system from start to finish. EZ MUSIC will directly scan your sheet music into it's own internal database and display the finished results in seconds rendered perfectly. There are no files for you to deal with when scanning your music. EZ MUSIC is designed take care of everything for you.
If you use backing tracks you will never have to browse through your collection ever again. EZ MUSIC makes having to deal with any files completely obsolete as it simply memorises everything and is completely self contained.
Imagine, a song book could contain limitless pages of sheet music, song lyrics, and backing tracks, and you will not see or have to deal with any files or additional software applications.
For more information and a Demo Version, CLICK HERE