A new VST will be released in the coming days, pre-03 "A5000s".
PC32/64bit – MAC and AU format.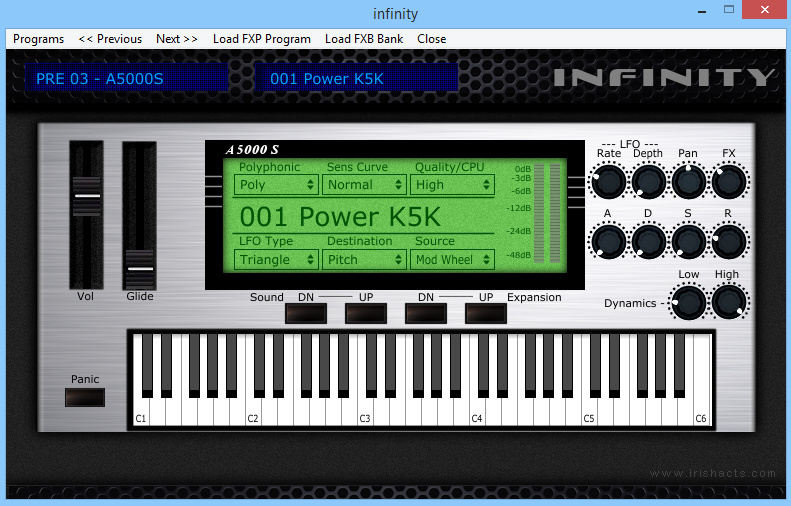 A new version of Infinity will also be release in the coming days that offers a greatly improved audio engine. This has also been tested under ASIO4ALL drivers to insure there are no audio glitches even on computers with no native ASIO sound card, as well as Windows Tablets.