"SAM 02 – Planetary"
A new expansion for Infinity.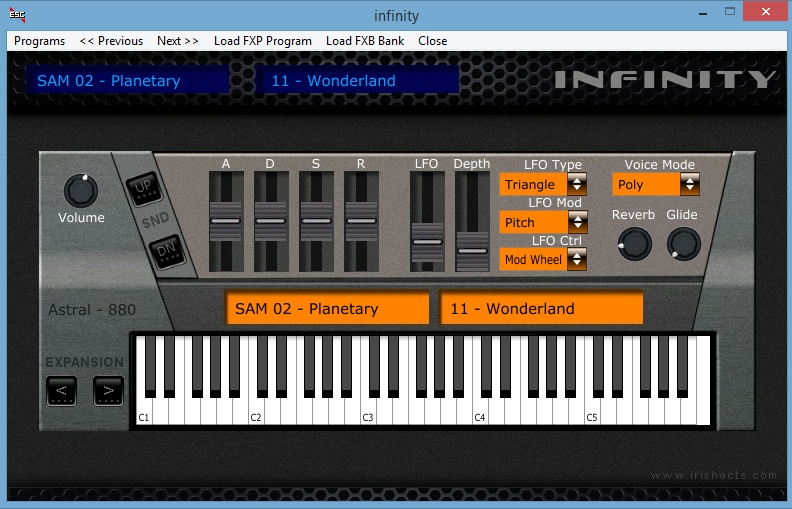 Planetary transports you to a completely new level. Into the world of futuristic, dreamy, relaxing, newage, ambient and otherworldly sounds. A place where endless inspiration comes from even the simplest sound.
Compatibility.
"SAM 02 – Planetary" is a expansion library for Infinity (VST/AU). For Compatibility details please see Infinity
Download Information.
After a purchase is made, you will receive a link to download the data as well as instructions on how to install it. This link and information will also be emailed to you. The SAM-02 Planetary download is a 1.07GB download spread out / split over 13 RAR files each. Simply download all the RAR files to a folder on your PC/MAC and extract them using any application that supports RAR files.
Uncompressed Planetary is 1.63 GB of data.
Tip: When downloading a file, please only download one file at a time. You can do this by right clicking on the file and selecting download, or left let clicking on the file and selecting download from the menu at the top.