"PRE 02 – Synthesizer LA-50" expansion for Infinity,  designed to emulate classic sounds. A KORG KRONOS edition is also included with the purchase of this item.
PRE -02 Synthesizer LA-50
Sound List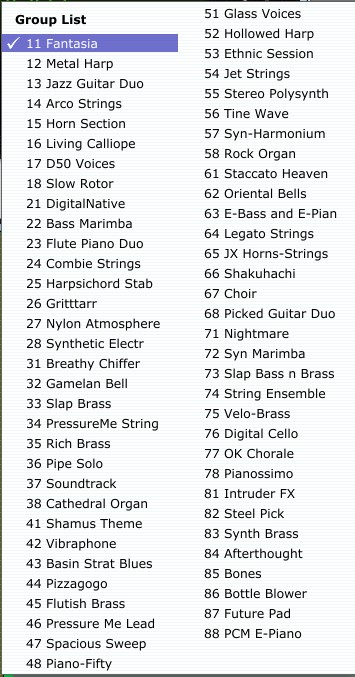 Compatibility.
"PRE 02 – Synthesizer LA-50″is a expansion library for Infinity (VST/AU). For Compatibility details please see Infinity.
This download also includes a KORG KRONOS format edition.
Download Information.
After a purchase is made, you will receive a link to download the data as well as instructions on how to install it. This link and information will also be emailed to you.
The PC/MAC edition is a 936MB download spread out / split over 11 RAR files. Simply download all the RAR files to a folder on your PC/MAC and extract them using any application that supports RAR files. (WinRAR recommended). Uncompressed Synthesizer LA-50″ contains 1.6 GB of data.
The KORG KRONOS edition is the same size download and procedure as above. Streaming on the KRONOS requires 244MB of free RAM and 1.58GB of free SSD storage space.
Tip: When downloading a file, please only download one file at a time. You can do this by right clicking on the file and selecting download, or left let clicking on the file and selecting download from the menu at the top.