Infinity v3 – The complete collection of Expanions.
45% savings on all 8 expanions when purchased together.
---
"PRE 01 – Astral 880"
PRE -01 Astral 880
Sound List
Uncompressed Astral 880 contains 1.83 GB of data.
---
"PRE 02 – Synthesizer LA-50",
Bonus – A KORG KRONOS edition is also included as part of this library.
PRE -02 Synthesizer LA-50
Sound List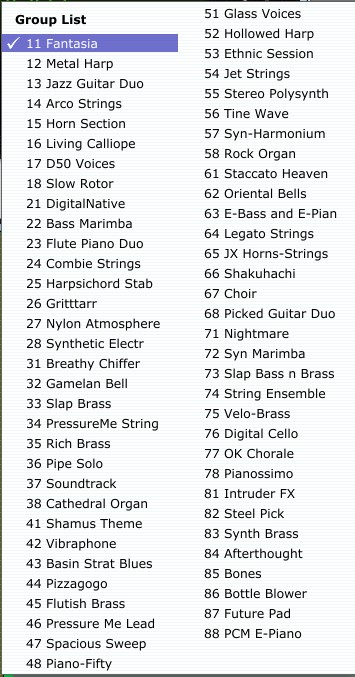 This download also includes a KORG KRONOS format edition.
Uncompressed Synthesizer LA-50″ contains 1.6 GB of data.
The KORG KRONOS edition also contains 1.58GB of data. Streaming on the KRONOS requires 244MB of free RAM and 1.58GB of free SSD storage space.
---
"PRE 03 – A5000S"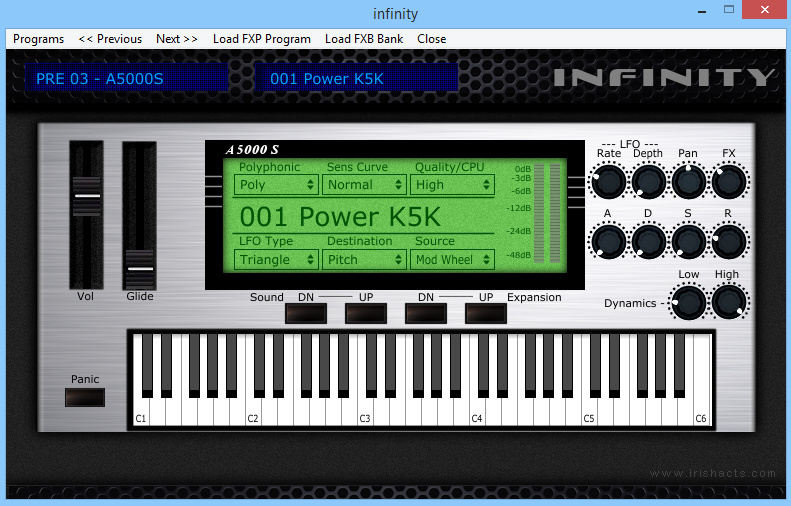 "A5000S" is a new expansion for Infinity. Designed to emulate the classic sounds of Additive Synthesis from the 90's using. Powered by 4.5GB of PCM data optimised for streaming and offering 140 Sounds to choose from.
Video Demonstration (8min 32 sec)
PRE -03 A5000S
Uncompressed A5000S contains 4.47 GB of data.
---
"SAM 01 – Style a Fine."

Style a Fone for Infinity is a highly detailed emulation of a classic instrument from the 70's. This emulation not only faithfully recreates that classic sound, it captures the hearth of the instrument and gives you total control to go even further.
On the original instrument touching the contacts with a Pen process it's own tapping noise, as does removing the pen when the circuit board tries to cut the sound. In Style a Fone, you have separate volumes knobs to control the level of those artefacts in the sound.
The original instrument also didn't initially produce a clean stable tone when the circuit was charged, different patches in Style a Fone faithfully produce this effect, as well as providing you with patches which are totally clean and stable. It also emulates the 3 different tones, with and without natural vibrato.
Then there was the speaker on the instrument itself which added life to the sound itself. This has also been faithfully emulated, as well as direct line audio straight off the circuit board for a very clean sound.
Additional functions include the ability to select a straight tone and create your own level of Vibrato which the original instrument couldn't do. As well as ADSR, and Reverb.
In short, "Style a Fone" for Infinity offers the most authentic emulation of the original classic, and gives you amazing control for added authenticity with modern benefits beyond the original design.
---
"SAM 02 – Planetary"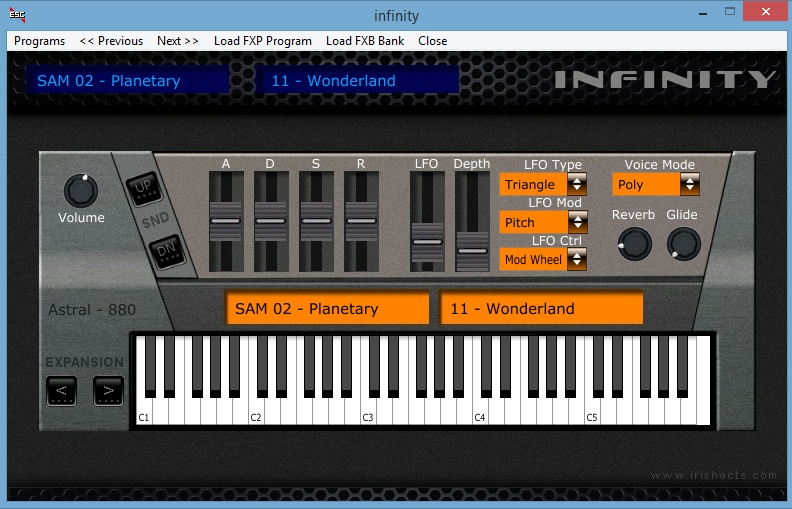 Planetary transports you to a completely new level. Into the world of futuristic, dreamy, relaxing, newage, ambient and otherworldly sounds. A place where endless inspiration comes from even the simplest sound.
Uncompressed Planetary is 1.63 GB of data.
---
"SAM 03 – First Contact"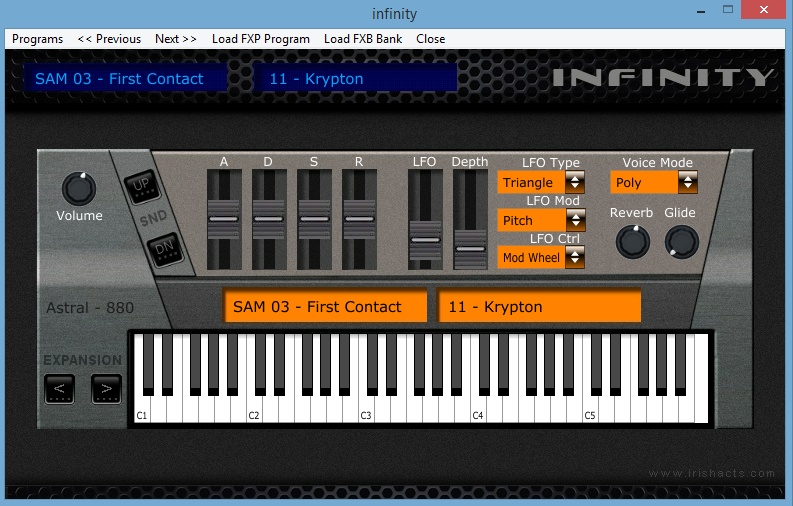 "First Contact" is the latest sound expansion for the popular Infinity VST/AU.
This new expansion takes you even further into the realm of otherworldly, ambient and new age sounds.
Powered by 1.84GB of completely new PCM data.
Uncompressed Planetary contains 1.84 GB of data.
---
"SAM 04 – Piano Module"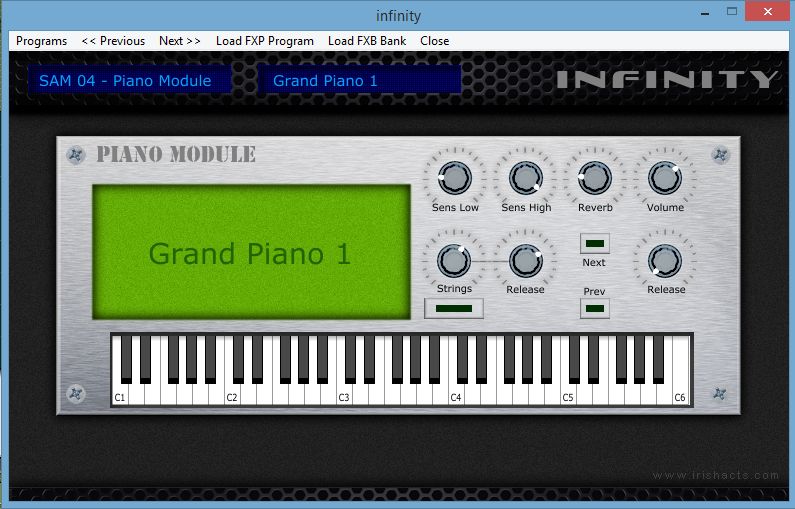 Piano Module is a new expansion for Infinity that adds a selection of sounds that you would traditionally expect to find on a Digital Piano, but for a fraction of the cost of a new digital piano.
Demo Video
Powered by 1.16GB of. Piano Module is idea for performance live on stage, at Worship / Church, and practices. As with all Infinity expansions, the CPU usage is extremely low and with great performance. So much so that Infinity is ideal even for portable solutions like running on Tablet computers.
Sound List.
Grand Piano 1, Grand Piano 2, Upright Piano, Electric Grand, E-Piano 1, E-Piano 2, E-Piano 3, Church Organ, Organ 1, Organ 2, Organ 3, Organ 4, Choir 1, Choir 2, Choir 3, Christmas Holiday, Strings.
Controls.
Dedicated sensitive controls that allow you the change the touch response sensitivity, making it easier to reach the lower of higher dynamics of the sound as needed. Dedicated Strings button allowing you to layer in Strings to any selected sounds, as well as separate volume control and release. Reverb, master release (separate from strings), master volume, and program up and down. Program changes can also be made by clicking on the LCD display.
Uncompressed Piano Module contains 1.16 GB of data.
---
"SAM 05 – LA Synth 1"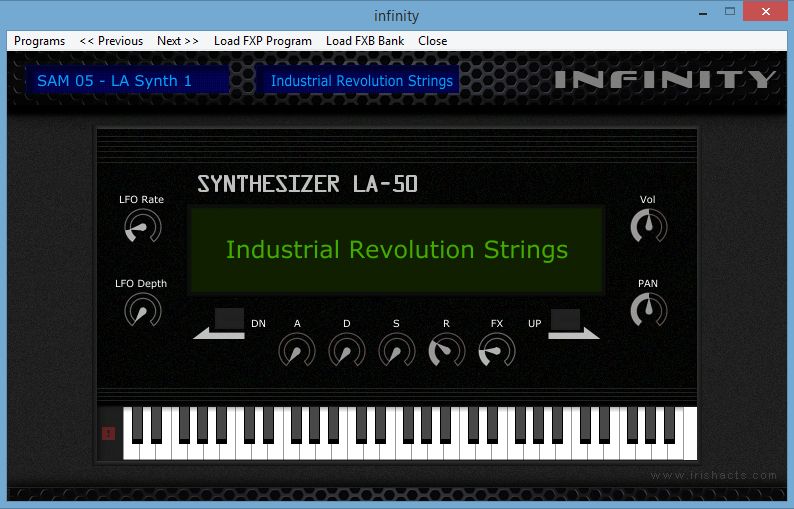 "LA Synth 1" is a new sound expansion for the popular Infinity VST/AU.
Powered by 1.46GB of PCM data.
Uncompressed LA – Synth 1 contains 1.46 GB of data.
---
Save 45% by purchasing the entire collection together. Valued at €90.