"Infinity" (v2.0) is our new VST/AU that's can morph in appearance and function based on what sound expansions are current loaded. Infinity completely eliminates the need for various Plug-ins for different instruments. Please note that while Infinity is a free download, in order to make use of Infinity you must purchase a sound expansion library for it.
Currently available expansions
PRE 01 – Astral 880
PRE 02 – Synthesizer LA-50
SAM 01 – Style a Fone
SAM 02 – Planetary
SAM 03 – First Contact
SAM 04 – Piano Module
SAM 05 – LA Synth 1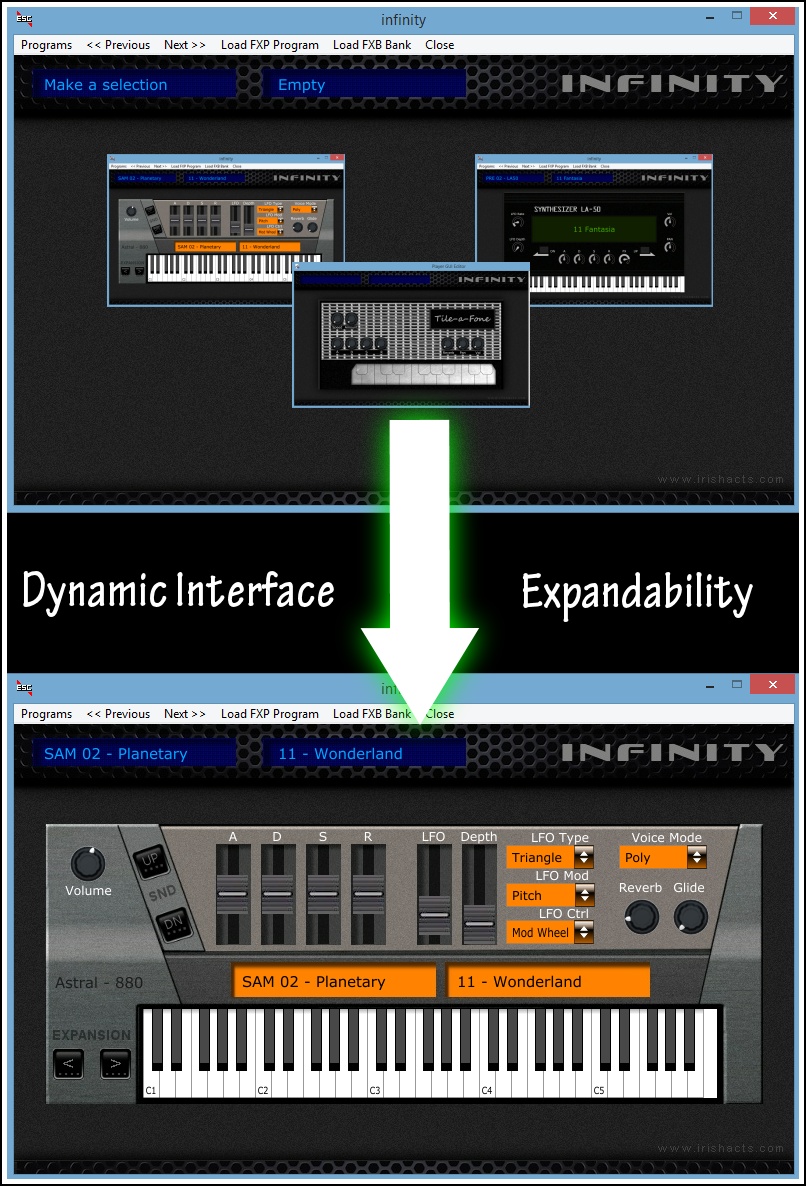 Compatibility:
Windows 32Bit / 64Bit, MacOS VST, and Logic/AU (Audio Unit).